MyGlam? More like MySCAM!
Friday, March 23, 2012
You all know about those monthly beauty sample boxes that people have been subscribing to and raving about lately? Like Birchbox, Glossy Box, and all that other stuff. I finally decided to hop on the bandwagon and subscribed to a monthly beauty sample box and I decided to subscribe to
MyGlam
just because I heard a lot of great stuff about the first Glam Bag and it came with really nice full sized products too.
I honestly have nothing good to say about this.
MyGlam first makes you take a personality quiz to help personalize your samples which I think is bull crap. I took the quiz numerous times and they still choose the same samples. Nothing different. So what's the point of the quiz if you're just sending them the exact same samples to everyone? This is just a gimmick.
Shipping wasn't that much of a problem for me but I checked the MyGlam Facebook page and there were sooo many wall posts on it that were getting ignored saying that they haven't even received the Glam bag from January! Can you believe that? Where is Michelle Phan and the other MyGlam girls to help them out? What's the point in having the fan page if they don't even respond to the people who are putting 10 dollars in their wallet?
So after a few weeks, I checked my mailbox and was so glad to see a bright pink package! When I grabbed it, I noticed how light it was so I opened it right away and saw that it was empty! No bag, no samples, no nothing! You have nooo idea how pissed I was! And I checked the MyGlam Facebook page again and saw someone's post and saw I wasn't the only one with this problem.
I have contacted MyGlam but I am still waiting for a reply... this is just unacceptable.
I highly do not recommend subscribing to MyGlam, better yet, don't subscribe to these beauty box samples. Just save your money and get something nice for yourself. You can probably just get free samples at department stores and Sephora.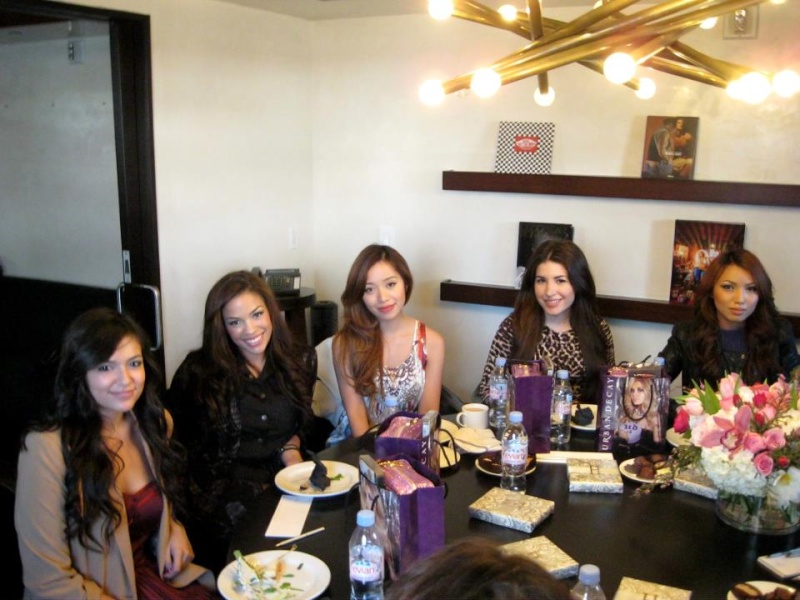 Look at them.... just smiling because they made tons of money from scamming their fans.
If you have better luck than me with MyGlam, good for you! I'm jealous.. I really wished I could have tried their samples but they just left me disappointed..